Message Service Provider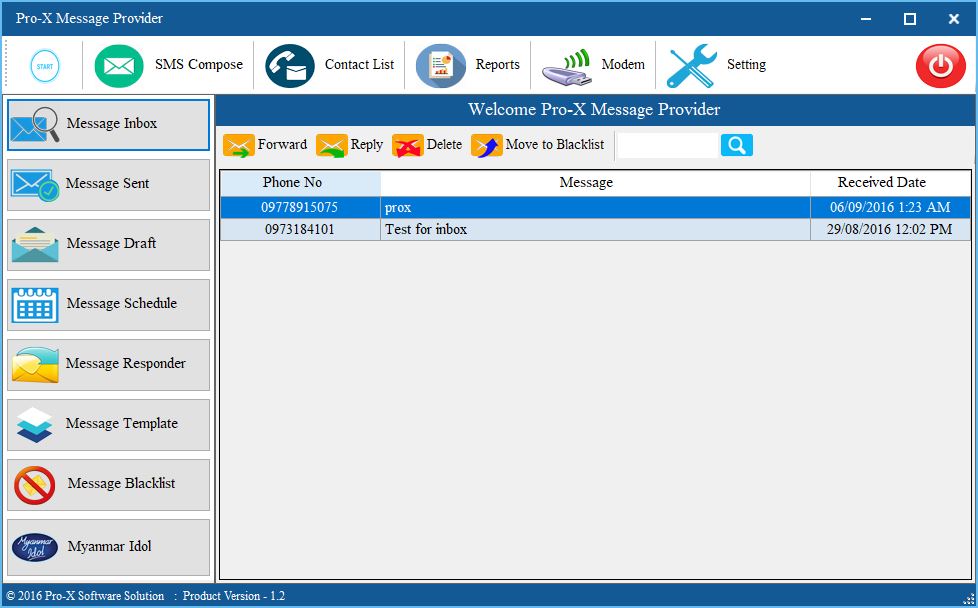 Pro-X SMS messaging is a legacy description for application-to-person SMS messaging services. It refers specifically to the sending of large number of SMS messages to the mobile phones of a predetermined group of recipients. Benefit is save your time.
Modem Connect
Auto Contact Add
Auto SMS
Message Schedule
Auto Message Reply
Message Blacklist
Message Template
Idol Voting
Compose Message
Reporting
Setting
Etc.
Demo Link Video >> https://www.youtube.com/watch?v=_EtHVfF_7nM
Order form
Your Order has been sent successfully. We will contact you as soon as possible.
Error: Please try again